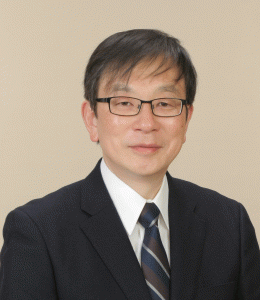 1958 Born in Kurashiki, Okayama, Japan.
1985 Ph.D. from the University of Tokyo (Professor Teruaki Mukaiyama)
1985 Research chemist at Shionogi Research Laboratories, Shionogi & Co., Ltd.
1988 Assistant Professor at Ehime University
1992 Visiting scholar at Stanford University (Professor Barry M. Trost)
1994 Associate Professor at Gakushuin University
1997 Professor of Chemistry at Gakushuin University
Awards:
1997: Takeda Pharmaceutical Company Award in Synthetic Organic Chemistry, Japan.
2009: SSOCJ (The Society of Synthetic Organic Chemistry, Japan) Daiichi-Sankyo Award for Medicinal Organic Chemistry 2009.
2009: The Chemical Society of Japan Award for Creative Work for 2009.
2012: Nagoya Silver Medal.
2016: Humboldt Research Award
2016: Arthur C. Cope Scholar Award
2018: Synthetic Organic Chemistry Award, Japan
ORCID iD: orcid.org/0000-0003-4709-4107
e-mail: takahiko.akiyama@gakushuin.ac.jp
〒171-8588 Department of Chemistry, Faculty of Science, Gakushuin University,
1-5-1 Mejiro, Toshima-ku, Tokyo, Japan.
Tel: +81-3-3986-0221/ Fax: +81-3-5992-1029